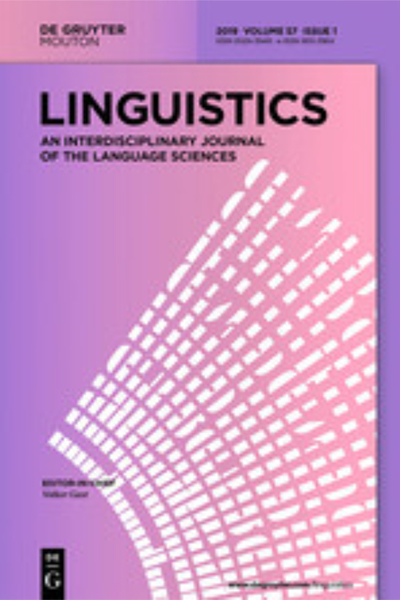 Autors:
Andreas Trotzke & Eva Wittenberg
Títol:
Long-standing issues in adjective order and corpus evidence for a multifactorial approach
Editorial:
Linguistics 57(2), 273-282
Data de publicació:
2 desembre 2019
Més informació
Text complet
In this paper, we introduce the issue of adjective order and show that different approaches vary in their answers to the question of how fine-grained the semantic categories determining adjective order are. We report on a corpus study that we conducted and that illustrates that a clear answer to the question of what general factors exactly determine adjective order is elusive, given the multifactorial nature of the problem. We then present the individual contributions to this special issue, and how they attempt to add new observations from Germanic languages to the general issues revolving around the topic of adjective order.