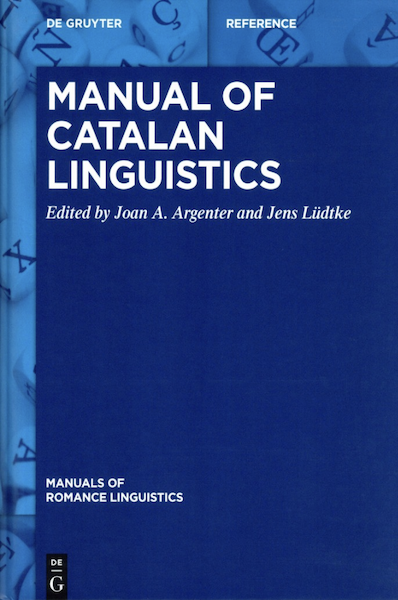 Autors:
Gemma Rigau / Xavier Villalba / Jaume Mateu (entre d'altres)
Títol:
Manual of Catalan Linguistics
Editorial:
De Gruyter
Data de publicació:
Juny de 2020
Més informació
This manual is intended to fill a gap in the area of Romance studies. There is no introduction available so far that broadly covers the field of Catalan linguistics, neither in Catalan nor in any other language. The work deals with the language spoken in Catalonia and Andorra, the Balearic Islands, the region of Valencia, Northern Catalonia and the town of l'Alguer in Sardinia. Besides introducing the ideologies of language and nation and the history of Catalan linguistics, the manual is divided into separate parts embracing the description – grammar, lexicon, variation and varieties – and the history of the language since the early medieval period to the present day. It also covers its current social and political situation in the new local and global contexts. The main emphasis is placed on modern Catalan.
The manual is designed as a companion for students of Catalan, while also introducing specialists of other languages into this field, in particular scholars of Romance languages.