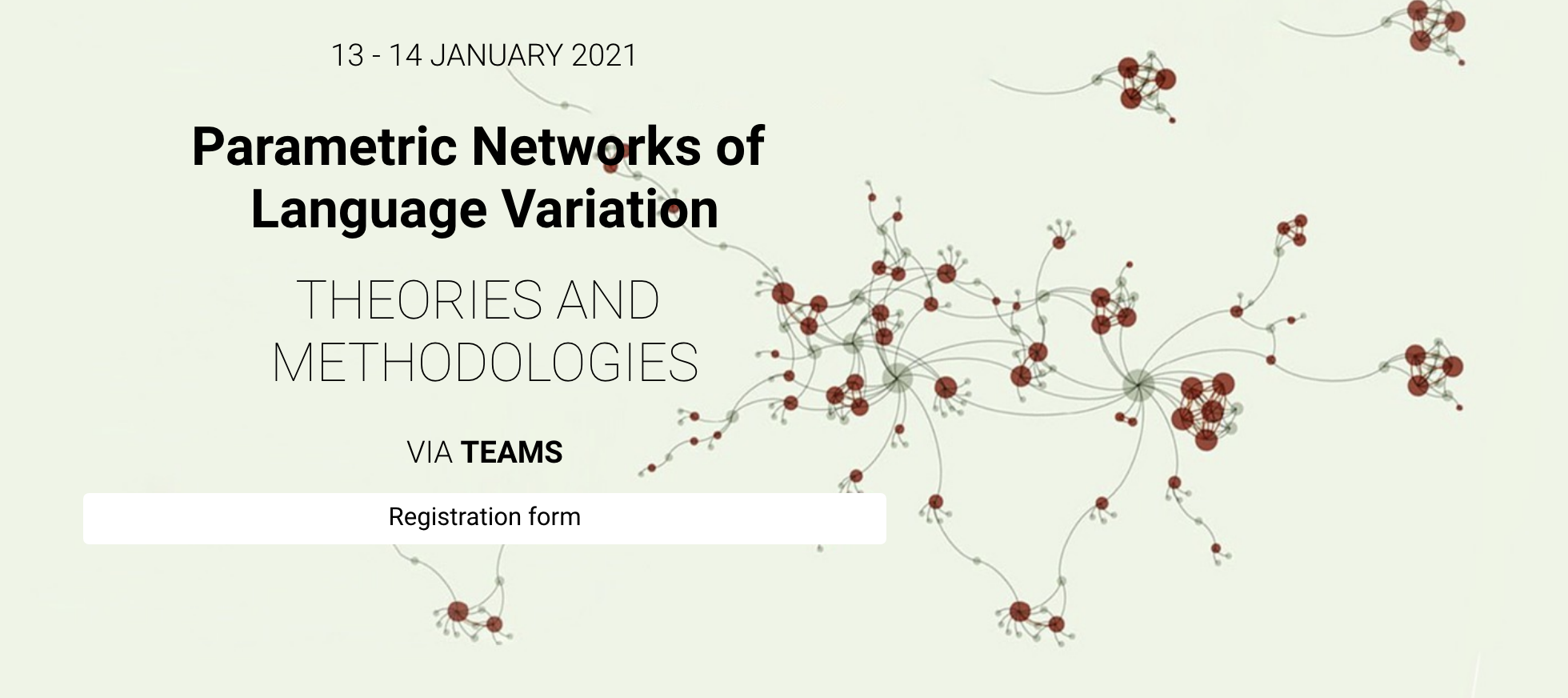 Workshop Parametric Networks of Language Variation: Theories and Methodologies
Parametric Networks of Language Variation
THEORIES AND METHODOLOGIES
VIA TEAMS
Registration form
This workshop aims at investigating the relations between the properties of Universal Grammar, the various theories of variation and language acquisition, and the different methodologies we have to collect and use data. This includes (but is not limited to) big data, machine learning, interviews, on-line questionnaires, and other strategies that, step by step, are becoming more and more used in our (and adjacent) fields.
JANUARY 13 (WEDNESDAY)
16:15 – PRESENTATION
16:30 – Roberta D'Alessandro, Utrecth University
Tackling change in contact: the microcontact perspective.
17:30 – BREAK
18:00 – Lauren Ackerman, University of Newcastle
Exploring syntactic microvariation with hierarchical cluster analysis.
19:00 END OF DAY ONE
JANUARY 14 (THURSDAY)
10:30 – Inés Fernández-Ordóñez, Universidad Autónoma de Madrid
Investigating grammar variation in dialectics of rural Spanish.
11:30 – Irantzu Epelde, IKER – CNRS
Collecting and analysing written & spoken Basque for investigating language variation.
12:30 – LUNCH BREAK
15:00 – Laura Domínguez, University of Southampton
A model for investigating syntactic attrition: insights from the 'Vulnerable Native Grammars Project'.
16:00 – Charles Yang, University of Pennsylvania
Discovery Procedure for Parameters
17:00 END OF DAY TWO