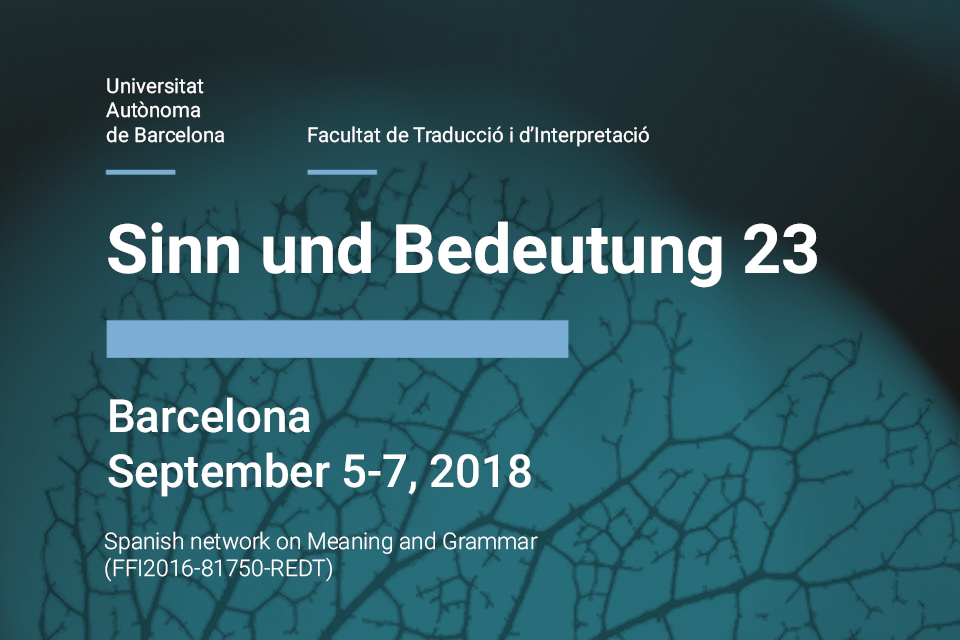 Sinn und Bedeutung 23
Sinn und Bedeutung 23
September 5-7th 2018
Universitat Autonoma de Barcelona
The Center for Theoretical Linguistics at the Universitat Autònoma de Barcelona and the Spanish network on Meaning and Grammar are pleased to announce the 23rd Sinn und Bedeutung (SuB) conference, taking place on September 5-7, 2018. SuB has in recent years emerged as one of the biggest venues for formal semantics and pragmatics representing the full breadth of the field, and we aim to maintain this tradition.
We invite abstract submissions on topics pertaining to natural language semantics, pragmatics, lexical semantics, the syntax-semantics interface, psycholinguistic and neurolinguistic studies related to meaning, and the philosophy of language.