30th November – 2nd December 2022
Universitat Autònoma de Barcelona, Bellaterra
Many thanks to all participants of Going Romance 2022! We are pleased to announce that the next edition of Going Romance will take place in Nijmegen.
Going Romance is the European conference series that focuses on Romance languages from the perspective of current linguistic theorising. In the quarter of a century of its existence, it has developed into the major European discussion forum for theoretically relevant research on Romance languages. Going Romance 2022  will be hosted by the Centre de Lingüística Teòrica at the Universitat Autònoma de Barcelona. Besides the main sessions (December 1st-2nd), there will be a workshop on "Superlatives and definiteness" organised by Lucia M. Tovena (November 30th).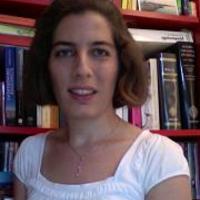 Chiara Gianollo
Università di Bologna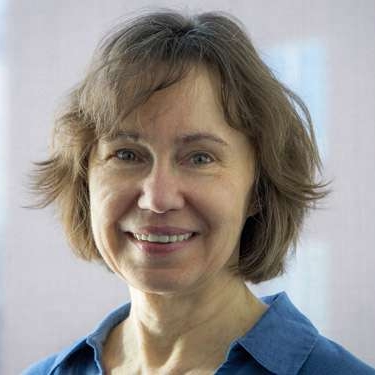 Going Romance 2022 STREAMING
Downloadable Book of Abstracts
Downloadable Program
 

Wednesday

November 30th

Thursday

December 1st

Friday

December 2nd

8:30-9:00
Registration
 
 
9:00-9:30

Opening of the Workshop on Superlatives and definiteness Crosslinguistic empirical generalizations and open questions
C. Dobrovie-Sorin & L. Tovena

Invited speaker:
Chiara Gianollo. Revisiting the origin of Romance Negative Concord
Vincenzo Nicolò Di Caro & Luca Molinari. Inchoativity and mirativity in Italo-Romance and Balkan Slavic verbal periphrases
9:30-10
Ulises Delgado Díaz. Definiteness in superlative minimizers: the case of Spanish
Kim Groothuis. Reconsidering the pragmatic use of chillo in Campania
10-10:30
Ion Tudor Giurgea. Superlatives & definiteness: lessons from Romance
Maria Rita Manzini & Diego Pescarini. North Italian varieties vs. Negative Concord: the relevance of phases
Emanuela Sanfelici & Sira Rodeghiero. Adverbial causal clauses as relative clauses: on siccome 'because/since' from Old to Contemporary Italian
10:30-11
Peter Hallman & Margherita Pallottino. Covert nouns & definiteness in superlatives
Laura Ros García. The interaction of negation with zero event deverbal nominals in Spanish
António Leal, Maria Lobo & Purificação Silvano. Como-gerund clauses in European Portuguese: figuring out the riddle
11-11:30
coffee break
coffee break
coffee break
11:30-12
Rita Valadas. Quasi-indefinite superlative NPs in European Portuguese
Sebastian Buchczyk. Common Ground-effects on mood variability: the case of decir
Carlos Muñoz Pérez & Matías Verdecchia. Doubling phenomena in Spanish: repeating propositions vs. repeating predicates
12-12:30
Nicola D'Antuono. A "favourite" topic: the semantics of preference as superlative interpretation plus individual level predication
Giuliano Armenante. In the mood for double access: how TAM categories constrain the interpretation of attitude reports
Sara Amido & Sebastian Buchczyk. Whether-exclamatives: evidence from European Portuguese & Standard German
12:30-13
Lucia Tovena & Damien Fleury. Computing the semantic contribution of the modal adjective in predicative modal superlatives
Greta Viale & Andrea Briglia. Auxiliary selection in Italian
Marius Fabian Istrate, Anne Abeillé & Barbara Hemforth. The position of antecedent hypothesis in Romanian subject alternation: two experiments
13-14:30
lunch break
lunch break
lunch break
14:30-15

14:40 Welcome to the Main session Vicerector of Research A. Malgosa

Elisabeth Gibert-Sotelo. Affix synonymy in Catalan change of state verbs
Laura Stigliano & Andrés Saab. PredP-Ellipsis. An undocumented type of ellipsis in Spanish
15-15:30
Andrea Matticchio. V1 clauses & EPP in Old Italian
Alessandro Bigolin. Complex predicates in verb-framed systems. Evidence from Italian verb-particle constructions
Marc Olivier. Strong morphology, weak distribution: a case of failed change in French
15:30-16
Espen Klævik-Pettersen. Verb movement and phasehood in French clausal syntax
Fabienne Martin, Yining Nie, Chiara Dal Farra, Silvia Silleresi, Maria Teresa Guasti & Artemis Alexiadou. Agentivity in child and adult Italian event descriptions
Giuliano Bocci, Valentina Bianchi & Silvio Cruschina. Prosodic effects of wh-movement in Italian direct wh-questions
16-16:30
Gabriela Matos & Sonia Cyrino. On the existence of verb stranding VP ellipsis – evidence from Portuguese
Poster session 1
& coffee break
Poster session 2
& coffee break
16:30-17
coffee break
17-17:30
Kim Groothuis & Mirella De Sisto. Microvariation in Campanian asyndetic imperatives: towards an analysis of the second form of the infinitive
17:30-18
Brian Gravely & Timothy Gupton. How to spot a defective verb: evidence from Brazilian Portuguese
Liz Smeets. Topicality, specificity and d-linking; a cross-linguistic comparison of CLLD
Invited speaker:
Donca Steriade. Vowel-to-vowel intervals in Vergil's Aeneid
18-18:30
Alfredo García-Pardo & Rafael Marín. Revisiting by-phrases in adjectival passives
Adriana Soto-Corominas & Sílvia Perpiñán. Pronominalization of direct objects in bilingual Catalan children: beyond accusative case
 
 
Conference dinner (Dec.1st)
 
Alternates
Manuel Badal. The development of new patterns: /g/ as a first-person marker in Catalan verbs
Roberto Zamparelli. Italian "Tanto/Quanto": (Conjunctive) correlatives as degree operators
Georgios Vardakis. The finite and the non-finite: towards a formal analysis of complementation in Corfioto
Posters session 1
Manuel Badal. The development of new patterns: /g/ as a first-person marker in Catalan verbs
Markus Alexander Pöchtrager. European Portuguese vowel reduction and where it fails
Virginia Hill & Monica Alexandrina Irimia. Applicative phrases and clitic doubling in Romanian
Nádia Canceiro. On adversative coordination in European Portuguese
Prudence de Pontbriand. Syntactic optionality in Medieval Romance: an investigation of object drop in Old French and Old Tuscan
Irene Amato. Too weak to be pronounced: a new account of pro-drop
Alfredo García-Pardo. External arguments in nominal and verbal passives
Evripidis Tsiakmakis. When negation goes modal: deriving the speaker's surprise
Tommaso Balsemin, Francesco Pinzin & Cecilia Poletto. Universal 20 restriction reloaded: the view from Old Italo-Romance
Elisa Di Domenico. Object clitic reduplication in Perugino
Poster session 2
Roberto Zamparelli. Italian "Tanto/Quanto": (Conjunctive) correlatives as degree operators
Georgios Vardakis. The finite and the non-finite: towards a formal analysis of complementation in Corfioto
Martina Dal Cin & Sílvia Perpiñán. Crosslinguistic influence in bimodal bilingualism. A study on the production of syntactic non-manual markers of LIS in spoken Italian
Bujar Rushiti. Superlative adverbials in Romance and Albanian
Carmen Dobrovie-Sorin, Tabea Ihsane & David Paul Gerards. On the rescuing of des-NPs
Raquel Montero Estebaranz. Examining the locality of polarity subjunctive in Peninsular Spanish
Cristina Guardiano & Monica Alexandrina Irimia. Sicilian DOM in a Romance perspective
Michelangelo Falco & Roberto Zamparelli. Subset readings of determiners: covert partitives and domain restrictions
Carla Contemori & Elisa Di Domenico. On c-command and the thetic/categorical distinction in the production of subject referring expressions: a forced-choice production study in Italian and Mexican Spanish
Aikaterini Thomopoulou. Licensing VSO: the case of Romance and Greek
Adina Bleotu, Anton Benz & Gabriela Brozbǎ. Probing into the interpretation of lack of necessity as interdiction in child Romanian
Piero Cossu. New data on Sardinian Italian metaphony: the graphemic hypothesis
Information for presenters
For presenters: Please make sure that you upload your presentation during the break before your presentation slot.
For poster presenters: The dimensions of the board for mounting posters is 118 cm (width) x 146 cm (height). The material to hang the poster on the board will be provided. You will be able to hang your poster from midday of the day of your presentation.
The conference will take place at the Sala de Graus of Facultat de Filosofia i Lletres of the Universitat Autònoma de Barcelona. Here is a map and a link to a 'street view' of the Faculty.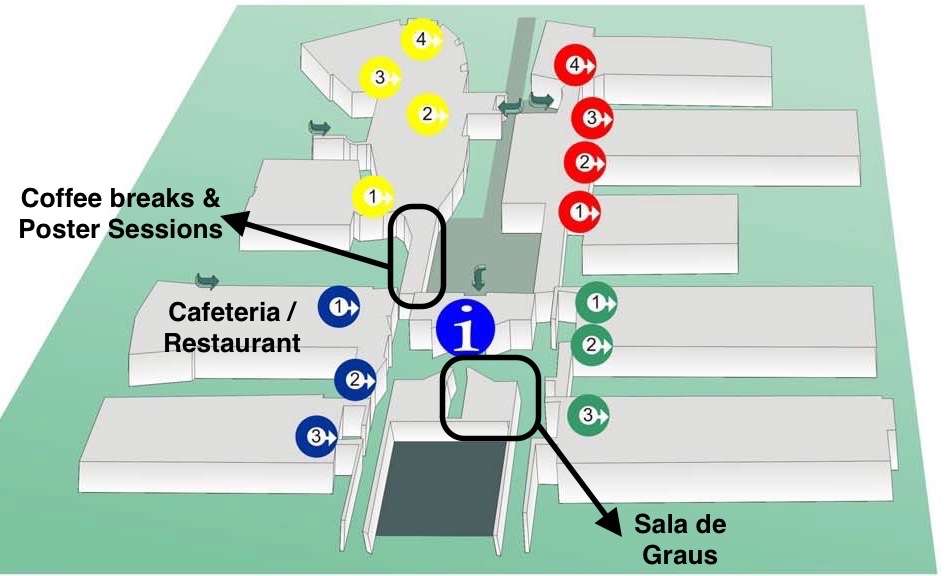 The conference dinner will take place on Dec 1st, at 8:30, at
Restaurant Brisa Palau de Mar
Plaça Pau Vila 1
08039 Barcelona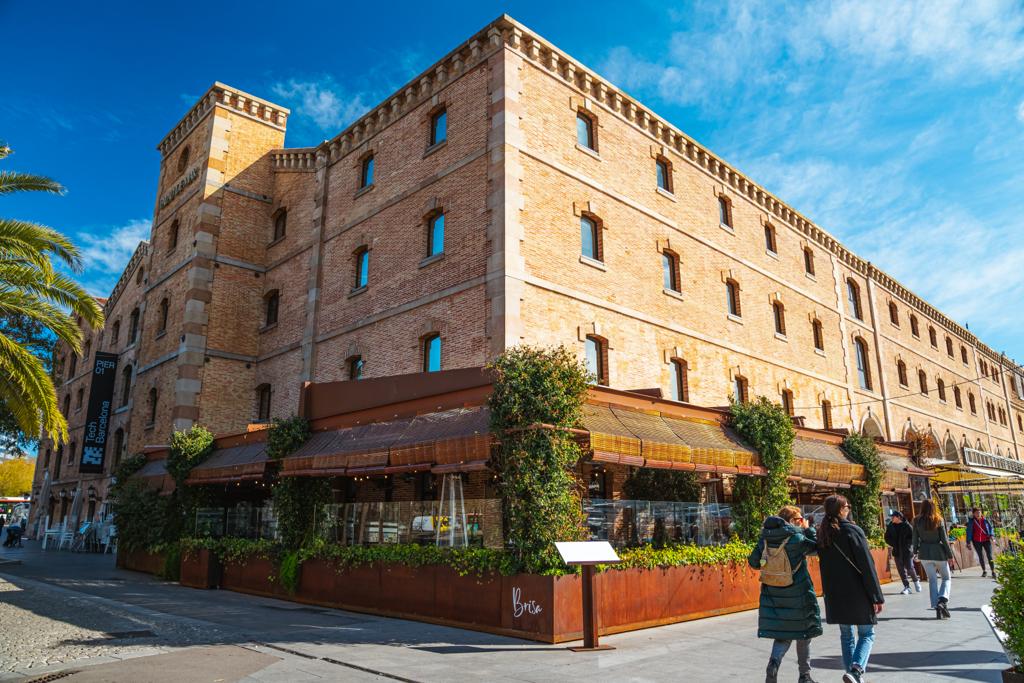 Accommodation
There is a wide choice of hotels in Barcelona: http://hotelsguide.barcelonahotels.org/hotels.php?lang=en
For accommodation in campus, there is the Hotel EXE Campus -early booking is recommended: https://www.eurostarshotels.co.uk/exe-campus.html 
Call for papers  
Now closed 
We encourage submissions of papers at the intersection of linguistic theory and the Romance languages. Beyond this general tenet, there are no specific requirements as to the topic, the subdiscipline, the approach or the methodology, for the main session. Submissions for the workshop should be submitted through the same Easychair account. Presentations will be 20 minutes long, followed by 10 minutes for discussion.
Submission guidelines
Abstracts should be anonymous and no longer than two pages A4, including references and examples, with 2.5 cm margins, font size 12, single-spaced. The file should be anonymous both in the body of the text and in the filename. Submissions are limited to a maximum of one individual and one joint abstract per author for the entire conference; it will not be possible to introduce changes in authorship after submission. Please indicate in your submission whether your abstract should be considered for the main session or for the workshop, and (for main session submissions) whether your paper is to be considered for oral or poster presentation. DEADLINE EXTENSION: Abstracts should be submitted in PDF format through ​EasyChair no later than August 15th, 2022 (UTC+2).
Scientific/Organising committee
at the UAB
Eulàlia Bonet
Teresa Cabré
M. Teresa Espinal
Ángel Gallego
Anna Gavarró (chair)
Jaume Mateu
Jon Ander Mendia
Xico Torres-Tamarit
Xavier Villalba
Roberta D'Alessandro (President)
Janine Berns
Marco Brill
Bert Le Bruyn
Martine Coene
Maria del Carmen Parafita Couto
Frank Drijkoningen
Haike Jacobs
Petra Sleeman
Henriette de Swart
With the financial support of:
Deganat de la Facultat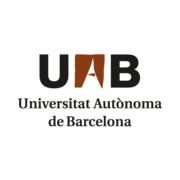 Ministerio de Ciencia e Innovación

Projecte PID2020-113971GB-C22
La fonología y su interacción con otros componentes de la gramática (FONINCOGRAM)
Departament de Filologia Catalana

Departament de Filologia Espanyola